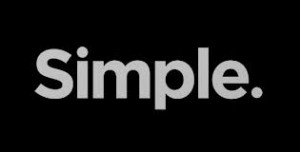 The LAST thing you need is a complicated workout program when you're busy. Taking 20 minutes to figure out the moves, then another few minutes figuring out the reps/sets… what weight you'll use, etc., etc.
Oh, the horror…
You're on info-overload and this article is going to fix that.
Here's the deal for my "Bare Minimums" workout requirements:
– 4 exercises or less
– Hits all "hot zones" of your body to burn the most calories and boost your metabolism
– So simple, you can memorize it in 15 seconds
Here are 3 "Bare Minimum" Workouts that Burn A Lot of Calories and Boost Your Metabolism…
First – need a "Bare Minimum" warm-up. Do this superset 3 times, resting or 30 secs between supersets:
T Pushups (3/side)
Total Body Extension (10)
This is how to do the Total Body Extension:
Workout 1
Do the following superset as many times as possible in 20 minutes resting only when needed. Choose a weight in which you can lift for 12 reps for both exercises. Once the 20 minutes are up, rest 1 minute and move into the Finisher.
1A) Snatch-Grip Deadlift or DB Squat (8 reps)
1B) 1-Arm DB Incline Chest Press (8 reps per side)
Finisher
2) Total Body Extensions (30 seconds), rest 30 seconds
Do the above 6 times
Workout 2
Do the following superset resting only when needed. Choose a weight in which you can snatch for about 8 reps.
In the first superset, you'll do 1 rep of each exercise. In the next superset, you'll complete 2 reps of each exercise. Continue in this fashion until you complete 5 reps of each exercise.
Then repeat this (starting over at 1) and continue until 20 minutes are up.
1A) *KB or DB Snatch (1/side…5/side)
1B) Chin-ups or Strap Row or Inverted Row (1…5)
*If you're not familiar with DB or KB Snatches, you can do 1-Arm KB or DB Swings
OPTIONAL Finisher (because this workout is a doozy as is)

2) Low Box Jumps (20 secs), rest 10 secs – Do this 6 times
Workout 3
1A) DB Lunge (10 reps per side)
1B) DB Neutral Grip Chest Press (palms facing each other) (10 reps)
1C) DB Row (10 reps per side)
Rest 1 minute and repeat 4 more times for a total of 5 circuits.
Boom goes the Bare Minimums dynamite… that solves the info-overload.
Get it done,
Mikey Whitfield, Master CTT
PS – No equipment? No problem.
Here are 51 Bare Minimum Workouts ALL with ZERO-equipment options.